The Naamans Creek Watershed Association (NCWA) will be working with the Christina River Cleanup group again this year to sponsor the cleanup in the Naamans Creek Watershed – including cleaning out water retention and detention basins that feed into the creeks.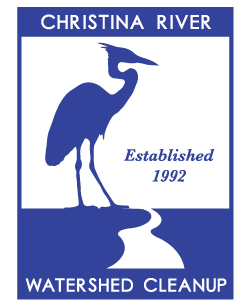 The date for the 2022 Cleanup is Saturday, April 2nd.
Sign ups for the cleanup will open February 16 on ChristinaRiverCleanup.org. 
Bags and gloves will be available beginning at 8:30 AM at the rear of the F&N Shopping center near the creek.  We are returning to tee shirts as rewards to participants again this year.
Naamans Creek Meeting Place: East end of F & N Shopping Center (near Wells Fargo).
Lunch is at 11:30 AM
Directions: Take I-95 or Route 141 to Route 202 North. Follow 202 and turn onto Route 92 / Naamans Road. Cross Grubb Road and then Foulk Road. Turn right into shopping center.
Sponsored by the Christina River Basin Cleanup, the Claymont Fire Company, and NCWA.
Thanks to everyone who is able to lend a hand. Your volunteering efforts are much appreciated!