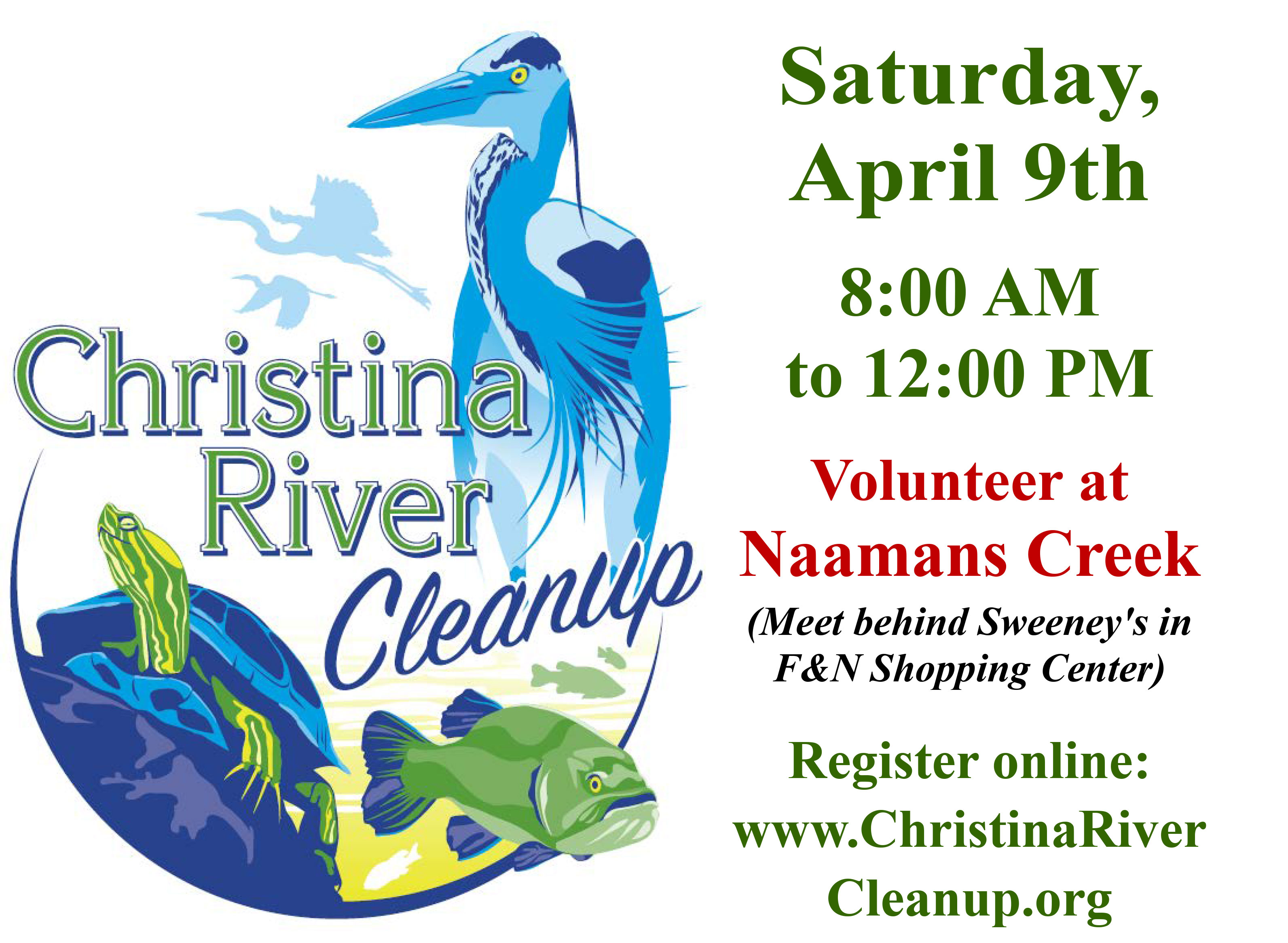 Here is your opportunity to join the Christina River Watershed Cleanup! Make a difference by spending a little time along the Naamas Creek!
This year's Cleanup is scheduled for Saturday, April 9. The Naamans Watershed group will meet at 8 AM behind Sweeney's in the F&N Shopping Center. Â Hope you will be able to participate.
Below is a summary of our cleanup last year.
In 2015 the Naamans Creek contingent pulled out over 2 tons of trash from the stream and surroundings. This trash included car tires, shopping carts, and wire and wooden fencing.  Most of the material was plastic bags and bottles, soda and beer cans and newspaper circulars.
Eighty (80) volunteers cleaned 16 different sites in our watershed. County Councilman John Cartier participated in the cleanup. We had groups of volunteers from the Boy Scouts, First Unitarian Church, the DuPont Company, Ursuline Academy, and the Claymont Falcons. Â Local Councilman Cartier and businesses including Harry's, Sweeneys, Nino's, Rite Aid, F&N Liquors, Acme, Safeway and GotJunk participated in funding the Cleanup expenses and the lunch at the end of the Cleanup.
Besides the cleanup we are trying to improve the flow of water through the watershed and health of surrounding areas by targeting areas of invasive plants for elimination and planting attractive species in floodplain areas.
For more information and to register online, visit: CHRISTINARIVERCLEANUP.ORG or call (302) 307-2757 to register.
Here are some flyers to share with your neighbors and friends: