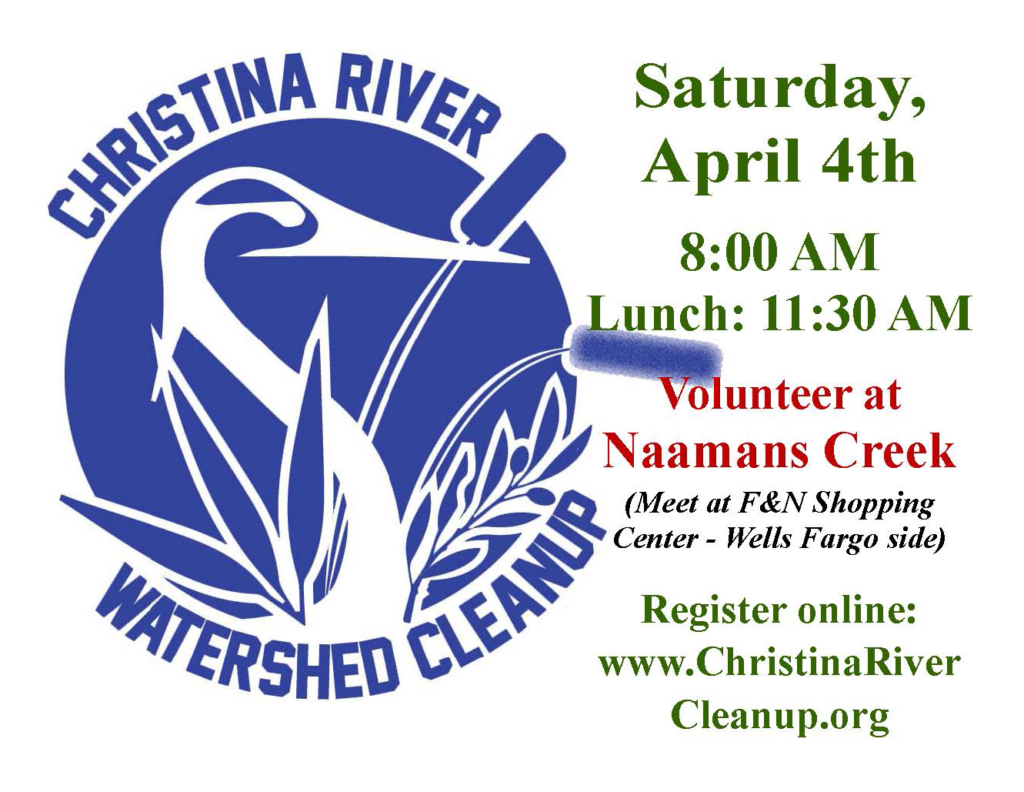 The 29th Annual Christina Cleanup is scheduled for Saturday, April 4, 2020 (8:00 AM to 11:00 AM) Lunch @ 11:30 AM.
Adopt your local Stormwater Basin. Volunteer at Naamans Creek. Below is a link to share with your community to get out the word for the Cleanup.
Christina River Watershed Cleanup Flyers
The Naamans Creek volunteers will meet at the back end of F & N Shopping Center (near the Wells Fargo side). Volunteers are invited to meet for lunch at 11:30 AM.
Volunteers should dress for the weather, wear long pants, brightly-colored shirts with long sleeves, boots or water resistant shoes, hat, heavy duty gloves, insect repellent, and sunscreen.
Naamans Creek Watershed Association (NCWA) has been coordinating its annual cleanup with that of the Christina Conservancy for over 20 years.
The Christina River Watershed Cleanup's mission has always been the removal of man-made debris from within this beautiful watershed, while raising public awareness for pollution prevention. Since the Cleanup began in 1992, more than 360 tons of tires, appliances, household items, and other trash have been cleared from within the watershed.